On the laundry list of issues the Buffalo Sabres are facing, goaltending ranks relatively low. A slow roster with some problematic contracts all while dropping from first to worst (technically 27th as of today) has far bigger issues to address than goaltender.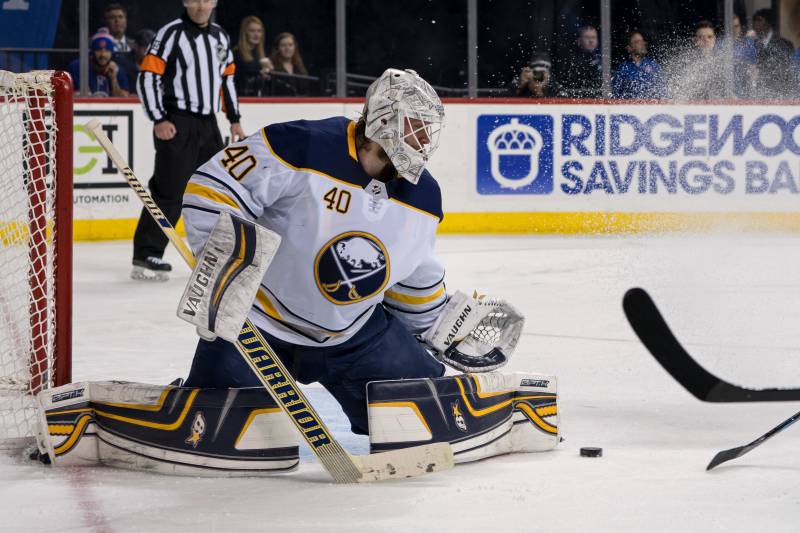 Although it may rank low on the larger list of issues facing Jason Botterill and company, it is indeed a problem area that is in need of improvement moving forward.
Improved goaltending wouldn't be the silver bullet needed to get the Sabres into a playoff position. It wouldn't even get them into the race at this point, which speaks to the myriad issues with the roster at the moment. But their goaltending has indeed cost them points in the standings, enough to, at the very least, pull them from the doldrums of the league basement and into a more respectable standing.
Chad Johnson and Robin Lehner have combined to allow three or more goals in over half of Buffalo's games this season and four or more goals have been allowed 22 times. It shouldn't surprise anyone that the vast majority of each goaltender's wins have come in games where they allow two or fewer goals while the vast majority of losses come when three or more goals are conceded. What has been a problem is a lack of consistency from both, and a propensity to negate rare strong offensive performances from the league's lowest scoring team. Continue reading →