Ask around and most fans and pundits will tell you the Sabres will only go as far as their goaltenders will take them this season. While there are some question marks in the crease, I think Sabres fans may be in for a pleasant surprise this year.
There's a lot of talk about exactly how far Robin Lehner can take the Sabres this season. His health, an issue last year, has served as the single biggest criticism of his game not just here in Buffalo but from his time in Ottawa as well.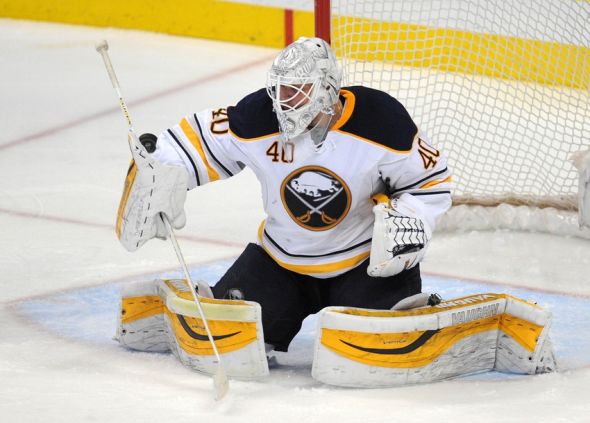 However, given the level he performed at last season and the shape he came to camp in this fall should serve to erase most, if not all of the concerns Sabres fans have about the team's starting goaltender. Tim Murray paid a lot to acquire Lehner and question marks followed him from Canada's capital but there should be nothing but confidence in Lehner entering the season.
The start of Lehner's first season with the Sabres is well documented. Concussion symptoms crept into his offseason training, leaving him overweight for the start of the season. Double down on the high ankle sprain suffered in the opener and the subsequent three-month absence and you're left with an incomplete evaluation of his play. Continue reading →