As the season heads into its final month, one of the biggest holes on Buffalo's roster for the offseason is in net.
The Sabres are currently set to the summer with no goaltenders under contract and a lot of questions over what the future in the crease looks like. Ukko-Pekka Luukkonen is a restricted free agent and is the only sure thing the Sabres have in terms of playing games in either Buffalo or Rochester in 2022-23. Beyond that, it's a crapshoot.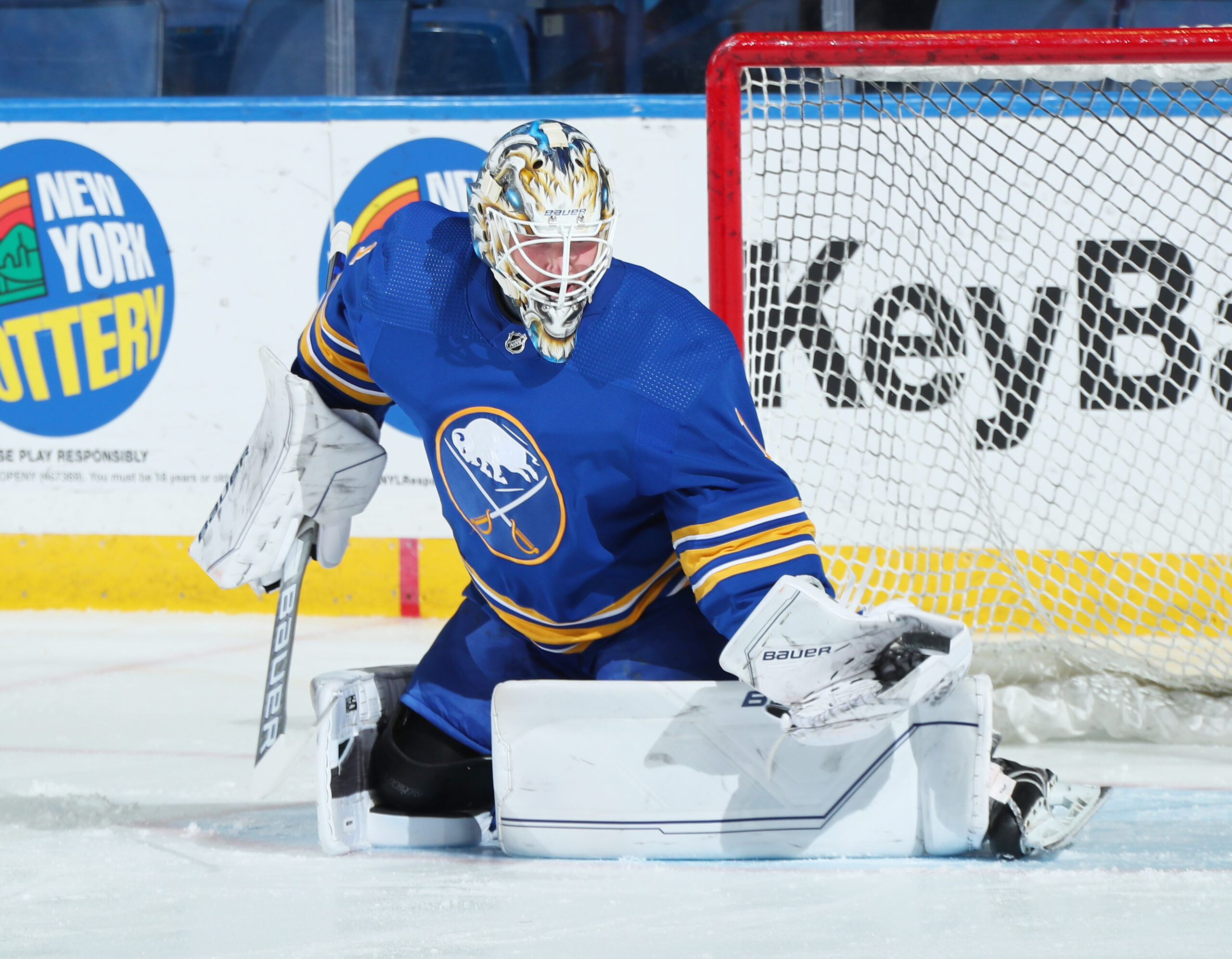 Buffalo will need to acquire a minimum of two goaltenders this summer. One to play the lion's share of the games in Buffalo and the other to share time in Rochester (ideally with one of Buffalo's promising young collegiate prospects).
Any assumption that Luukkonen should be stepping in as Buffalo's starter for the 22-23 season is premature to me. Luukkonen has played only 13 NHL games between two seasons and he suffered an injury in each of those runs. Even taking into account the poor play in front of him in Rochester, his resume isn't that of a goalie who is ready to step into an NHL starter's job. I think it would be far more appropriate for Luukonen to play somewhere in the neighborhood of 30-to-35 games behind a steadier veteran presence.
Bringing Craig Anderson back has been a popular refrain as he's offered a reliable option since returning from injury. There's a reason the Sabres odds against Winnipeg tonight are only +140 at Betway and not much steeper. There's also a reason that the over/under of 6.5 for tonight's game is a good bet of late. Anderson has been a big reason the Sabres vibes have been so good. However, his numbers this year are still quite average. He's sporting a -5 goals saved above expected and his .901 save percentage falls in line with the downward trend of his last few full seasons in Ottawa.
Consider as well, he is 41 years old and missed a significant portion of the season to injury. Does he fit the profile of a goalie who can help the Sabres take the next step?
Continue reading