Of the may hiccups which have delayed and stalled Buffalo's rebuild, uncertainty in the goal crease has been almost a near constant. It hasn't necessarily been at the forefront of the struggles which have beset the Sabres as they try to climb back into playoff contention, but it has been an almost ever-present specter.
It would appear that Kevyn Adams has a goaltender on his offseason shopping list, though the path to improving Buffalo's prospects in net isn't linear.
Linus Ullmark has transitioned from a prospect to an NHL caliber goaltender since being drafted in 2012. He has been fairly steady for the Sabres over the last two seasons but it would be a stretch to say he truly fits the mold of a starting goaltender in the NHL. He isn't likely Buffalo's long term answer in goal but he's still poised to take the lion's share of Buffalo's starts after playing 50% of the team's games this past year.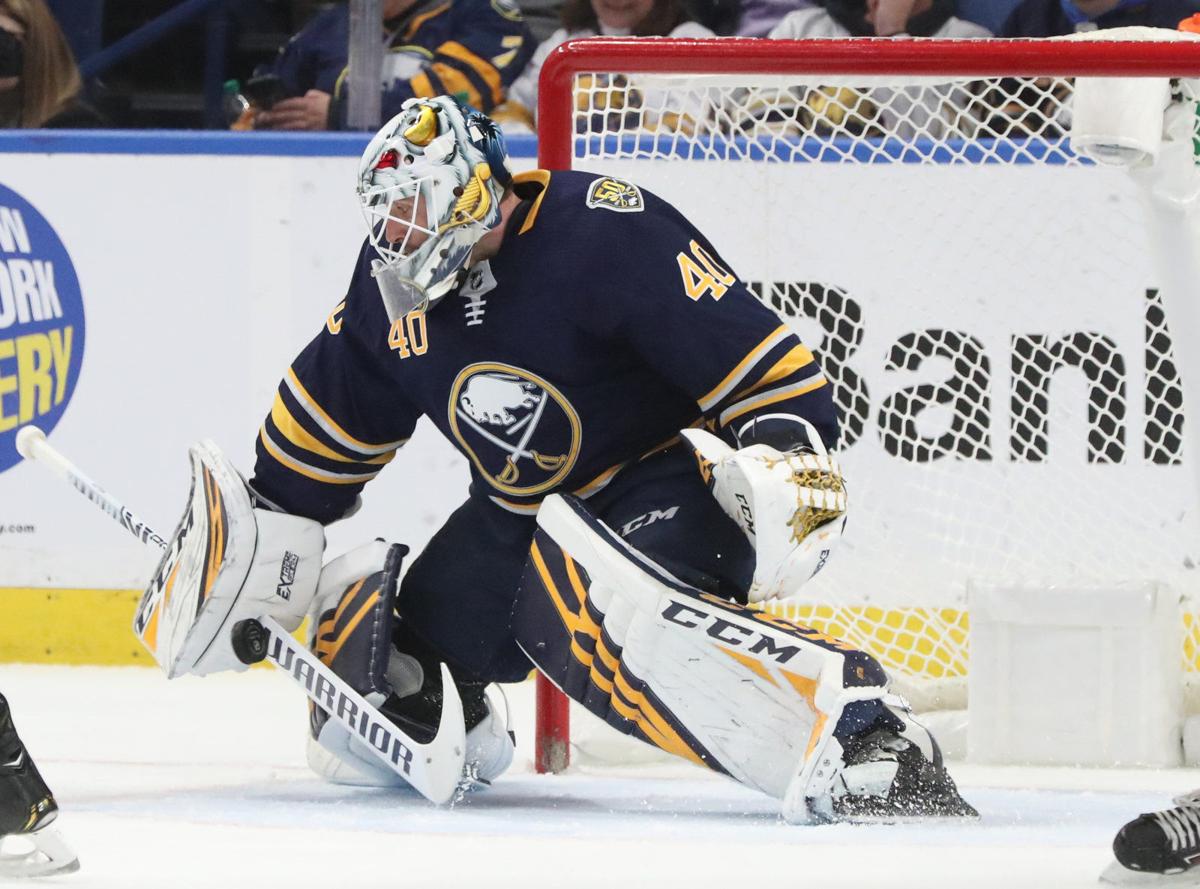 Who he shares the crease with is up for debate as Carter Hutton is positioned to remain in Buffalo for the final year of his contract, but his results have been shaky enough to raise questions about how the Sabres can improve the position. Continue reading →