The 2022 NHL Draft is in the books and the Sabres made all 11 picks they entered the draft with. Their trio of first rounders are the crown jewel of the Sabres 2022 class, but the latter rounds saw Kevyn Adams fill some thinner areas of the team's pipeline.
I think there's a lot to like about the Sabres picks and I'd like to offer up some instant reaction to all 11 selections the Sabres made. If you're looking for more in-depth scouting reports on these guys, the likes of Kris Baker, Corey Pronman and Chris Peters will have you covered. These are just some quick, off the cuff thoughts on the players the Sabres have brought in.
Matthew Savoie – 1st round – 9th overall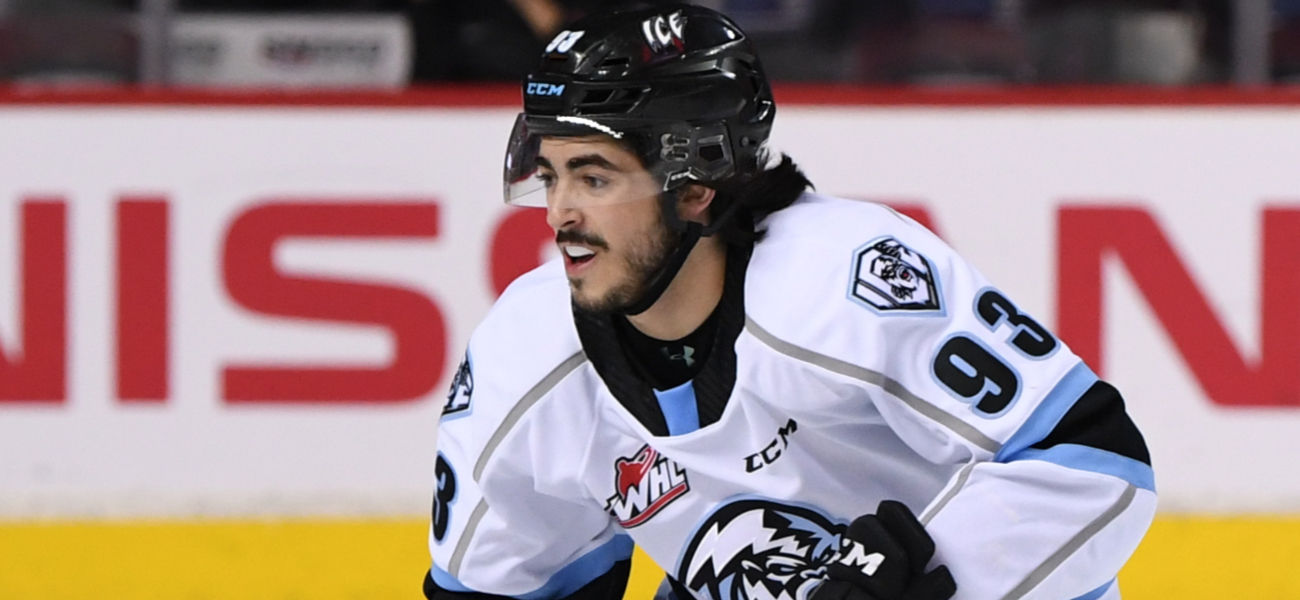 Estatic for this pick. Savoie was a player I'd been sort of monitoring from a distance going back at least to the fall (when we all were expecting the Sabres to draft a lot higher). He oozes offense and will probably be heading back to Winnipeg this season with the chance to put up some huge numbers in the WHL and perhaps a trip to the World Juniors on the docket as well. You see a lot about Savoie's ability to make plays and make plays with pace in addition to being a legitimate shooting threat. I'm hopeful he can stick as a center at the next level, though it seems there will be little issue if he slides to wing.
Noah Ostlund – 1st round – 16th overall
Of the team's three first rounders, Ostlund is maybe the easiest to nitpick. Though any issue you may find with the selection will be minor in the grand scheme of things. Sometimes you might get caught by guys who fly up draft rankings late in the year but Ostlund's standout play at the U18 Worlds and widespread credit as a high IQ playmaker with two-way appeal should allay any issues fans have with the pick. It strikes me that the Sabres went after a play driving talent with Ostlund whose skating and skill should help his adaptation to North America.
Jiri Kulich – 1st round – 28th overall
The immediate aftermath of this pick probably curried a lot of favor for Kulich in WNY. His quote saying he hopes to play in the NHL next year because "he has no other plans" carries just enough bravado without crossing that line of being overly cocky. Add that to glowing reviews for a big time shot and what seems to be a lot of offensive upside and you're off to a great start. The name of the game in the first round appears to be skill, skill and more skill. I don't know if the Sabres will send him back to the Czech league or perhaps explore an AHL deployment or perhaps utilize his CHL rightsholder (Cape Breton). The idea that he could be in North America as soon as the fall is a pretty exciting prospect to consider, though the focus needs to be on a logical development path even if that means another year in the Czech pro circuit.
Topias Leinonen – 2nd round – 41st overall
I have a lot of competing thoughts on this pick. On one hand, you have a massive, athletic goaltender with plenty of development time to round into a polished prospect. On the other, you spend a fairly premium pick on a weak goaltending class and a goalie whose resume doesn't feature any truly standout seasons. This is definitely a case where spending even a slightly later pick would've softened this selection in my eyes. Instead, the pick was something of a surprise and feels like a reach. What I'm going to focus on is Leinonen's ability to grow in Liiga without the threat of being rushed to North American action. We may not even see him don an Amerks sweater until 2025 at the earliest, but that will be okay. He extends the timeline on Bufalo's goaltending pipeline, which is a definitively good thing. He also gives them another massive, athletic talent to mold into an NHL goaltender, which is also a good thing. I just wish they'd found a way to do it at pick 71 instead of 41.
Viktor Neuchev – 3rd round – 74th overall
Certainly, we all watch the MHL religiously, right? No? Okay then. I found it very intriguing that the Sabres scouting staff felt Neuchev was the third best Russian in the draft and went so far as to give him a first-round grade. Russian tracking data and advanced stats are known to be quite reliable which leads me to believe the Sabres did a lot of homework on Neuchev. Even without considering all of that, he scored 40 goals last year and played at over a point per game pace. I can absolutely live with that from a third round prospect. It would be awesome to see his offense pop with Avtomobilist in the KHL next year and maybe speed up the process in getting him signed to an entry level contract in the way Alexandr Kisakov did this spring.
Mats Lindgren – 4th round – 106th overall
If the Sabres wind up with a steal from their class I feel like Lindgren would be the early betting favorite. Corey Pronman had him ranked 42nd and listed him as one of the best day two prospects available after round one. Bob McKenzie ranked him 64th. So the Sabres appear to have gotten some very good value with the 106th selection. Seems like he's an offense-first type of guy and rounding out his two-way play will be key. Even if he doesn't round into an all situations beast, the credit he gets as an offensive defenseman is a great starting point.
Vsevolod Komarov – 5th round – 134th overall
Not sure what to think about Komarov. At this point in the draft you're getting to scratch off territory so maybe a guy pops, maybe you never see him. Komarov is a good sized righty, so he helps the pipeline in that regard. Seems like he might be more of a defense-first type of guy. Though it doesn't give me warm and fuzzy feelings to see a guy playing in the Q with such low offensive output.
Jake Richard – 6th round – 170th overall
Richard is a good sized kid who hopefully gives some relief to anyone worried about the measurables on the Sabres' first rounders. He had decent numbers in the USHL last year and I'm guessing we'll see him back in Muskegon before he eventually moves on to UConn. Definitely a longer term prospect.
Gustav Karlsson – 6th round – 187th overall
Another guy who scored a bunch of goals (31 for Orebro's J20 team). Chasing that upside with a late pick isn't going to get any grief from me. His production over the last few years reminds me of Filip Cederqvist a bit. So let's see if he can graduate to a full time SHL role this year.
Joel Ratkovic Brendtsson – 7th round – 202nd overall
Copy and paste from above with Karlsson as Brendtsson potted 20 goals with Frolunda's J20 team. It's a decent enough starting point for a player picked in this slot. I love the idea of betting on offense with these late picks.
Linus Sjodin – 7th round – 211th overall
He's a slightly older prospect who played almost the full year in the SHL with Rogle. Kind of wonder if the Sabres noticed him while scouting Marco Kasper. Either way, it seems like he fared well enough in the SHL. Maybe his offense pops over the next year or two. Wouldn't be the first time the Sabres snagged a 7th round steal out of the SHL.