Two in the Mailbox, the (sometimes) weekly mailbag on the Sabres, goalie stuff, Buffalo and anything in between, is back. You can submit to the mailbag using #2ITBmailbag on Twitter or emailing 2intheboxbuffalo@gmail.com.
Scott/@scottymcss – Get you some Ho-Sang?
If you asked me last spring or even in the early fall, I would've said yes. But now I think I'd pass on Ho-Sang. He's crazy talented and we all know the Sabres could use some more speed on the wings. Unfortunately Ho-Sang has quite a bit working against him in terms of reputation. Most of it is likely unfounded and I'm not usually one to fault a guy for being outspoken and trying to have a personality, especially in the NHL.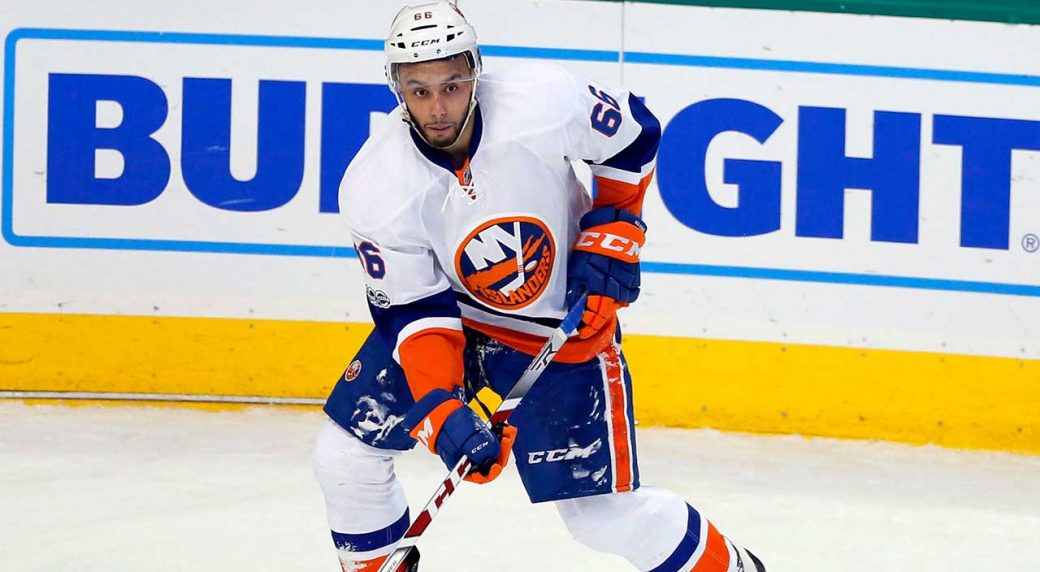 However, this doesn't strike me as the type of locker room which would handle another explosive, allegedly problematic personality. Frankly, they're simply not in a position to take on too many change of scenery types.
This speaks to a bigger problem though when it comes to Ho-Sang. He certainly bucks the trend when it comes to the shut up and skate mentality most hockey players have. Ho-Sang is crazy talented and a lot of what he says isn't problematic so much as it's simply outspoken. But when a player in his position, with his reputation, calls out his organization for sending him down for defensive issues while they're last in the league in goals against, it's going to make waves. Especially with those who are looking for reasons to knock him down. He has had a few "high" profile run ins with coaches and management which now precedes him no matter where he goes. When you combine that cockiness and the whispers of being a problem child, most won't want to touch you with a 10-foot pole. But it's hard to say if those assessments are accurate or if Ho-Sang is getting a little bit of a raw deal.
The good news is that once the Isles decide to give him a proper look they may realize they have quite the talent on their hands and find a way to deal with the uniqueness of his personality. From a Sabres perspective, they've chased veteran leadership going back to at least 2011 and still haven't found the formula that works. So I don't believe they'd have the culture (#buzzword) to help Ho-Sang adjust and become the professional most personnel types doubt he can be.
Ryan/@ryan_rosso – How concerned should I be that Mittelstadt's favorite show is One Tree Hill?
Very. I think maybe the most concerning part is that he said "it's a Netflix show" which makes me feel OLDDDDDDDDDDDDDDDD. My teammate and roommate from college was obsessed with "One Tree Hill" and we always busted his chops for it since we were big jerks. Suffice it to say I did not find it to be a very good show. Casey should pick a new show. Like "Psych".
Very Bad Trades
This week's Very Bad Trade comes from the same guy as last week. No joke. Maybe he's working towards a PhD in bad trades on CapFriendly. Like his last entry, the entire Armchair GM he cobbled together is bonkers. I'm still trying to unpack trading Buffalo's firs this year (he assumes pick number two) along with Johan Larsson and Robin Lehner's rights to the Isles for the first round picks they hold (their own and Calgary's) along with a second round pick of their choosing and Anthony Beauvillier. It feels like that isn't proper value. Especially if you're trading out of second overall. I'm not sure.
The kicker, of course, is the deal posted above. That's Drew Doughty AND Jeff Carter for, like, 18 things. Two first round picks (good start), Marco Scandella (okay), Alex Nylander (ehh), Kyle Okposo and Zemgus Girgensons (ha), Hudson Fasching (ha ha), Nicholas Baptiste (random) and Will Borgen (he totally thought Borgen wasn't going to sign here). That's a lot of stuff for two elite players and retaining salary no less. Considering at least four of the nine assets listed would have little to no value to the Kings, I'm led to believe that this deal probably wouldn't get accepted. Maybe not even on a video game.
Adam/@sharpndpensel – How far away from being regular contributors are guys like Asplund, Pu, and Borgen, and what are their ceilings?
At least one year in Rochester. Two would be ideal but at least the entirety of 2018-19 for those three. If anyone would get an early look I'd assume it's Borgen who has a lot of traits that could translate fairly quickly. But Asplund will only get his first real taste of North American hockey this fall and the same goes for Pu getting his first professional taste.
Botterill clearly likes slow cooking in the AHL for at least a little while (Guhle, Nelson) and letting each of those three ease into the professional game would be following that model.
Kevin/@kolakevinscott – Going into next year who leaves Buffalo on the current roster?
I'm guessing you're referring to non-UFAs so I'll take a stab with a few guesses that might qualify as hot takes. Matt Moulson certainly won't be around again, whether they choose to buy him out or stash him in the minors again (the better option) is up for debate. Zach Bogosian is a terrific buyout candidate and if he's healthy at the time the window opens I'd absolutely explore that option. Other than those two, I'm assuming one of Zemgus Girgensons or Johan Larsson hits the bricks and there's a decent chance you see one of the bigger core names shipped out in a trade. But I'll hold off on guessing that one for now.
Zach/@4everASabresFan – If Eichel's skill level is 100 what would you rate Mittelstadt's skill level at?
Tough call. Somewhere in the 80s at least. If you're using his production as a barometer you'd probably knock him down even into the 70s. But there's a lot about his game to be excited about. I'll say somewhere in the 80s. 84 or so.
Displaced Sabres – Who's more likely to make the playoffs next season? Edmonton (salary cap hell) or Buffalo? (enough said).
Edmonton. Both teams are in rough shape and it's possible the Oilers find themselves regressing more than they've experienced this year. But I'd be willing to bet Cam Talbot gets back to something resembling last season and a fully healthy Oscar Klefbom and Andrej Sekera steadies their blueline. The Sabres still have too many holes on the wings and blueline, in my opinion to make a big enough leap to compete for the playoffs, let alone qualify.