There's nothing worse than digging in your bag as you're ready to re-tape your stick and realizing you're out of tape. Or worse, having your clear snap off before you've taped both socks.
Luckily, there's a new, affordable option to ensure you'll never run out of tape again. Dollar Tape Club was the brainchild of Daniel and Adrian Sosa and offers players the opportunity to order a set amount of tape that will come on a monthly basis. Not unlike Dollar Shave Club, except with hockey tape, Dollar Tape Club is drastically more affordable than buying tape in a pro shop while also ensuring players still receive top-quality tape.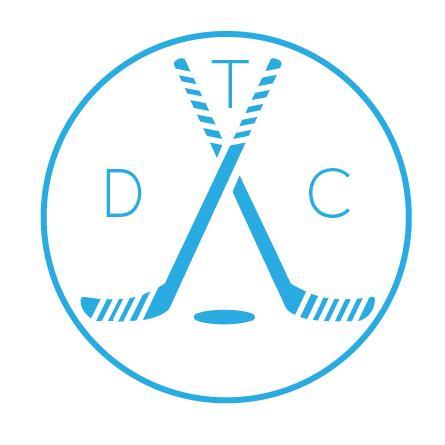 I got my first month's order in just last week and I can confirm that the tape is no different that Renfrew, Howie's or any other brand name products you'd find at your local hockey shop. I reached out to the guys at Dollar Tape Club to find out a little more about how they do things and how they can sell their tape so cheap.
Chris: I have to say, this is a brilliant idea. Can you give a little background on where the idea came from and some more background on how you got started?
Daniel: My brother (and business partner) and I grew up playing hockey in Florida and have played every level up to professional hockey in Europe. It doesn't take much time in a locker room before you realize that everyone is either complaining about tape prices (Florida rolls are about $4 and Europe can be up to $10!!), or asking to borrow tape.  About a month ago I was in the locker room listening to people complain about tape, and all the sudden it hit me!
I have a strong background in e-commerce and software marketing and quickly got to analyzing why tape is so expensive. The answer: Too many distribution levels and no buying power from small pro-shops. The Solution: The Internet, We work with manufacturers and ship right to your door, saving you what we call "the pro shop tax". With my background in e-commerce entrepreneurship and hockey there is a perfect fit. Of Course, the recent success of Dollar Shave Club helped validate the idea.
CO: Can you give a little background on yourselves? Playing history, how you know each other, favorite team, stance on the Sabres finishing last…things like that.
DS: We grew up playing in South Florida, we benefited from the miraculous 1996 Panthers team that made it to the Stanley cup finals, this made hockey in Florida relevant and though we didn't know it at the time this was the catalyst that thrust us into the hockey world. We started out in roller hockey but quickly transitioned over to the Ice, we fell in love with the game and it has been a key part of our lives ever since.
As for our NHL allegiance we cheer for our local boys the Florida Panthers though they've had a rough decade we always hope for the best from them, they're the reason the hockey scene in south Florida even exists, if it wasn't for the Florida Panthers we'd all be swinging baseball bats and throwing footballs around since Florida isn't a traditional hockey state. But as true hockey fans we don't just cheer for a team, we also cheer for individuals, and we love all the stars from Stamkos and Ovie's ridiculous one timers, to Kane and Datsyuk's silky hands these are just a few amongst many others we love to see on the ice and wow us every night with their ridiculous skill.
CO: You're very vocal about the quality of your product and working to dispel concerns that the lower price-point equates to lower quality. That's not the case though, can you talk a little about the quality of the product and how that side of the business all comes together?
DS: I am glad you asked this. When you disrupt an industry with pricing, the standard thought process is that the company went overseas and threw out quality to be a cost leader. Being hockey players, we knew that if we sent out anything but the best, our customers would leave after the first order. Overseas manufacturers don't understand the sport and quality requirements, so we work with branded Canadian manufacturers that we all know, buy large quantities, and cut out the middleman to bring you amazing prices. We are hockey players, and we want to help hockey players. #staytaped
CO: What else do we need to know about the product itself that you may not have mentioned?
DS: The things everyone should know; every roll we ship is the standard 1in x 25yd. We've been using a brand is called Twig Tape, but some of our customers are trying out other brands we give them and we are collecting feedback to find the perfect supplier.
Our company is 100% customer driven, they help write our blogs (Check out this one), manage our social media, and decide our manufacturers. In the modern economy there is nothing better than a company that is fully connected and understands their customers. So please make sure you join us on Instagram, Twitter, and Facebook.
CO: The ordering process on your website is totally painless. It's very straightforward as a customer simply picks the number of rolls they need and the number of months they need them for and that's that. Two questions related to that. First, how important was it to you guys to ensure the user experience on the site was simple and straightforward? Also, do you plan on altering the ordering process at all down the line to offer more combinations in terms of what you can order?
DS: Our process is always improving and there are many updates to come. But, unlike many websites that want to lock you in, our goal is show you value, help you find what you need, and get you back on the ice. It's a new business model for hockey tape and it's important we don't confuse or overwhelm the amazing people that are giving us a shot.
More products and tape options are in our pipeline, but first we plan on focusing on our internal process and customer experience. We need every person that engages with us to know that there is a real hockey player that cares on the other side of the email, phone, or social account. We listen to our customers and if we feel they're asking for change then we change.
CO: Is there a certain point – and perhaps "The Player" package (3 rolls/mo) answers this – that you can't feasibly go below in terms of the number of rolls you're able to ship out? For example, is it unrealistic to think that you'd have a one roll per month option at some point?
DS: We would love to be fully flexible but unfortunately we are restricted by shipping costs and we would not be able to give our customers the bargain we promise, a single roll would cost $4+ with shipping, whereas 3+ rolls allows us to deliver the highest quality tape to your doorstep for $3 or less with shipping included per roll. Better pricing at the ultimate convenience so you never run out of tape or money.
CO: I think what's so great about this – aside from the price-point – is that, as a player, I'll be able to build a pretty solid stockpile of tape after a few months of membership. For example, I haven't had this type of access to tape since I played in college. My one question about this is; do you have concerns that members might drop off for a period of time once they build a decent stockpile of tape?
DS: Yes, that is a concern that makes us wish that we could offer lower quantities of tape. But our goal is to keep you taped and happy, if that means you take a few months off but come back when you need more, than we are still happy. Since we offer clear and cloth, most players should be able to run through their supply.
With that said, to our surprise about 85% of our customers buy "The All-Star" (6 rolls/mo).
CO: You guys are very active on social media, which is probably a good thing since hockey players typically can't put their phones down. How much of a bump have you gotten just from grassroots marketing like that?
DS: Social media has been amazing for us, 100% of our customers have come from social, word of mouth, or my SEO efforts. We are a bootstrapped startup and apart from inventory and web development and hosting (done by me), we spend $0 on marketing and advertising.  Beyond sales, we have received invaluable feedback that has helped us select our suppliers, meet amazing people like yourself, and learn about what exactly hockey players of all ages want and need.
CO: Do you use any other types of marketing at this time?
DS: We are working very hard to go beyond single users and connect with more teams and organizations. Our model allows us to help teams of all ages order tape for the whole team at extremely low-cost (Team quantities are the best price) delivered monthly. Also, our system allows the product person to login and stop orders during the off-season at no charge.
Some junior teams and college teams are located in areas where tape and accessories are hard to attain. They end up shopping online for high prices since many companies take advantage of pro-shop margins. We don't, and never will :).
CO: What's the next step you see Dollar Tape Club taking? Wax, laces, one-piece sticks (kidding)?
DS: One-Piece Sticks!! That is brilliant, had not thought of that, maybe a stick every 3 months?
Wax would be a nice addition, but we are a small team and need to stay focused on sourcing and customer service so we can be a leader in hockey tape. We'd be very happy with just that.
***
If you're looking to learn more about Dollar Tape Club and to place an order, follow this link.