Perhaps you've heard that the Sabres are in a position to be drafting at the top of one of the richest draft classes since 2003.
Of all the tired Buffalo sports narratives in recent memory, the argument over the tank is making a strong run for the worst of them all. There's been mudslinging from various members of the media, the fanbase is at odds over whether the team should be trying to win or pushing for the basement – how there are people who are against getting Connor McDavid is beyond me – and every night brings a new round of hand wringing from some contingent of fans.
The Sabres recent run of "good" play has seen them grab four points in their last four games despite being outshot and outplayed badly. This "surge" in the standing has brought them within three points of the Arizona Coyotes and four points of the Edmonton Oilers. It should be noted that the Sabres remain in 30th in the NHL standings heading into this weekend's back-to-back games.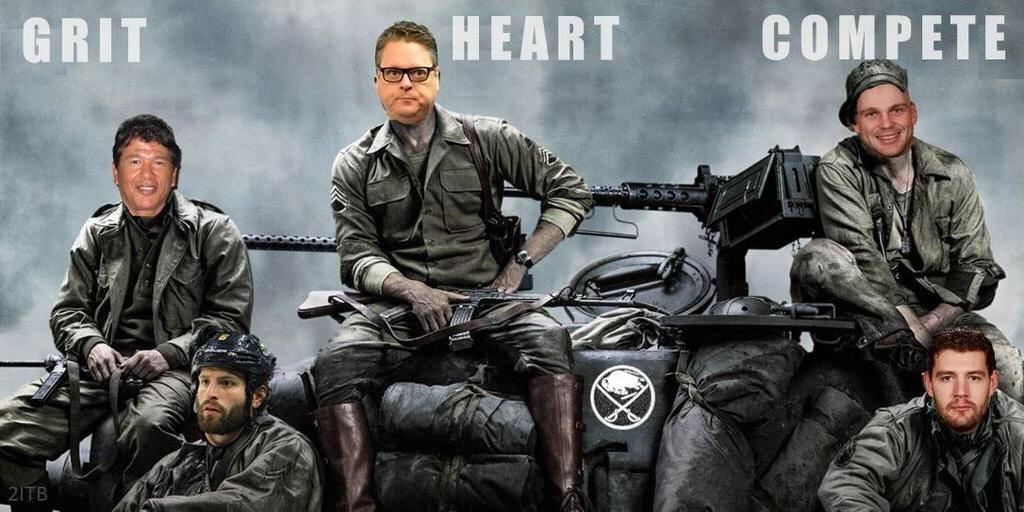 Perhaps the most stunning aspect of this entire twisted journey called the 2014-15 Buffalo Sabres season is that there are so many people freaking out over things that are out of their control. Of course, all of this is out of all of our control, but for the sake of argument, consider anything related to the Sabres as something the fans and media controls.
The Sabres are bad. Historically bad. In fact, they're worse in nearly every facet of the game compared to last year's 30th place, historically bad team. Here's a chart from Travis Yost from February 4th, the date the Sabres officially became the most outshot team in the analytics era.
Take a long look at that chart, even if you hate analytics. The green and red lines are last year's Sabres and Leafs teams, both horrendously bad in terms of puck possession. That ugly black line is this year's Sabres team. That's how terrible the Sabres are. Continue reading →