In what is becoming an annual rite of passage (of sorts), Ryan O'Reilly has joined the esteemed list of trade prospects for Sabres fans to drool over.
With the team on the ice languishing, those hoping a deal for O'Reilly can be swung are growing more rabid by the day just as they did for Bobby Ryan last year and plenty of other before him. The lack of results on the ice has obviously driven more fans to push for change in the locker room, behind the bench and even in the front office. Acquiring such a talent might just appease a faction of the team's angered followers.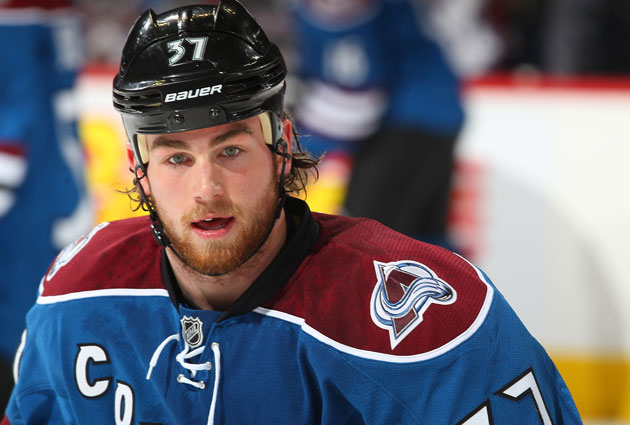 Ryan O'Reilly is drawing comparisons to another former member of the Avalanche who came to Buffalo via trade. While O'Reilly lacks the Little League World Series pedigree of Chris Drury, his two-way play makes him an effective asset up the middle. He put up 55 points (18+37) with a poor Colorado squad last season, his third after stepping directly out of the OHL into the show.
I draw comparisons to Patrice Bergeron when I think of O'Reilly. Both are capable two-way centers who can fill an effective role shutting down the opposition's top forwards while still contributing offensively. Technically, Bergeron fills the role of a third line center with the Bruins and that happens to be a similar role filled by Chris Drury during his time here.
That's the exact place I'd put O'Reilly should a deal be swung to bring him in. Allow Cody Hodgson and Mikhail Grigorenko to fill space on the top two lines while O'Reilly serves as your "third" center in the two way role that is MIA with the current roster. The need for an effective two-way center who can win some key faceoffs while adding responsible defensive play has been haunting the Sabres. That is the role that O'Reilly can fill and he can also be expected to chip in on the offensive side too.
The money he's looking for shouldn't be an issue. He's going to command somewhere north of $4.5M on his new deal and a $5M cap hit isn't out of the question. That is a whole lot to pay a player who will ultimately center your third line, but using Bergeron ($5M cap hit) as a comparable puts O'Reilly's demands right in line with market value.
Acquiring O'Reilly is another issue entirely. Throwing out an offer sheet for $5M per year seems pointless to me. While the Avalanche aren't willing to pay him that much, they can still match the offer, get him on the ice and trade him later on. Signing him to a poisonous deal (like Kevin Lowe tried with Vanek) does nothing other than handicap your team's cap situation while sacrificing a number of draft picks. The only viable option is to attempt to reach the level of return the Avs are requesting via trade. Continue reading →